The heroine of this story is called Scarlett. And she's just an ordinary stray cat. And she is also a heroine mother who saved her kids from a terrible death.
This story happened in Brooklyn. There was a fire in an abandoned garage. Firefighters arrived at the scene soon enough and began to do their job. While extinguishing the fire, one firefighter noticed a stray cat that was entering the burning building. After a while, the animal came out, carrying a small kitten in its teeth.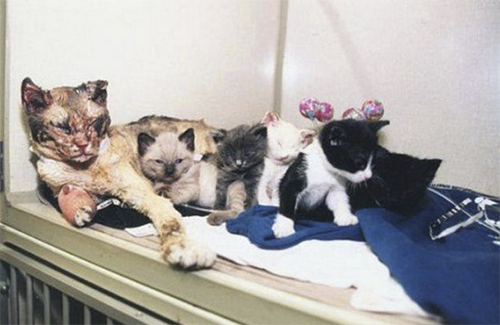 The cat purposefully entered the burning garage five times!!! Until she saved all her babies from the fire. She didn't pay attention to anything: neither to the screams of the firefighters who tried to stop her, nor to the fire that burned her. The cat's ears, muzzle and eyes were badly burned.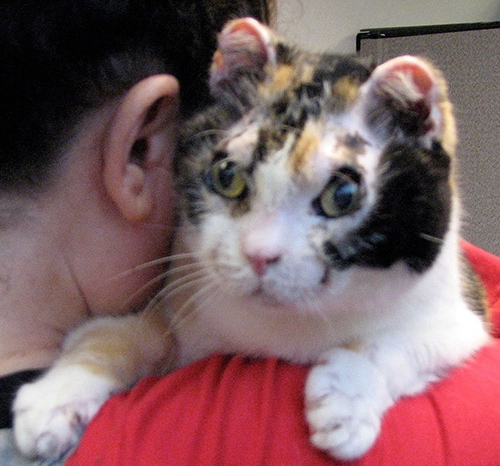 After the fire was extinguished, the cat sniffed each of her kittens and, after making sure that everything was fine with the kids, lost consciousness. Exhausted and burned by fire, the animal was taken to the veterinarian. There the cat was given first aid, thanks to which she was able to survive.
That's how Scarlett was right after the fire: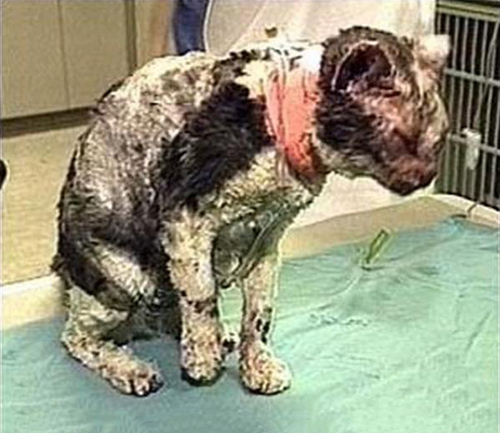 And this is how she began to look, months after the incident: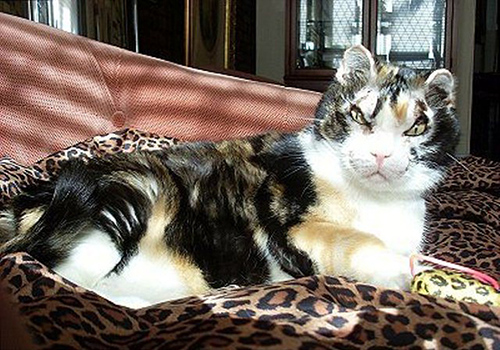 An article was published about this heroine cat in Brooklyn, after which all the rescued kittens found new homes. And Scarlett had an owner and her own house. The cat lived in the new house for another 13 years. Scarlett was also awarded the title of «Cat of the XX century».
After this incident, a special Scarlett award was created. It is intended for our younger brothers, who, like the heroine of this story, participate in the rescue of animals and people.