This story tells about an amazing elderly cat from the street. He lived outside the city for a long time, near the territory of a shelter for stray cats.
This unusual cat lived on the street near a shelter for homeless cats. All the staff of the shelter knew him and often fed him. He was very smart and it was impossible to approach him even by a meter. In other words, he behaved like a real wildcat. From time to time he came to visit the territory of the shelter and received a portion of delicious food. And all the employees admired his non-standard appearance.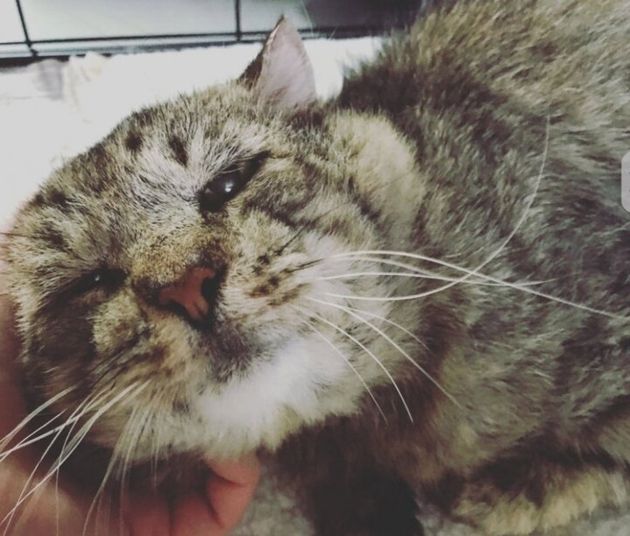 At one point, employees began to notice strange changes in the cat's appearance. He began to lose a lot of weight, his eyes were covered with sores. He was breathing heavily and was not as fast and frisky as before. But it was still impossible to approach him.
One day, one of the employees named Lindsay offered to build a trap for the cat. She was sure that the cat needed help and needed to be caught.
When the cat reappeared on the territory of the shelter, the woman lured him with food. The food was put in a special box, which slammed shut immediately after the street cat went inside this box. So he was sent to the veterinarian for examination and tests for infections.
The results of the examination and tests were not good. The cat was found to have a "feline immunodeficiency virus" which is very dangerous for the health of cats. Treatment had to be started immediately. But the problem was that this treatment cost a lot of money. Expensive drugs and a long rehabilitation period were needed. Veterinarians also found out that the cat is already elderly and he is most likely more than ten years old.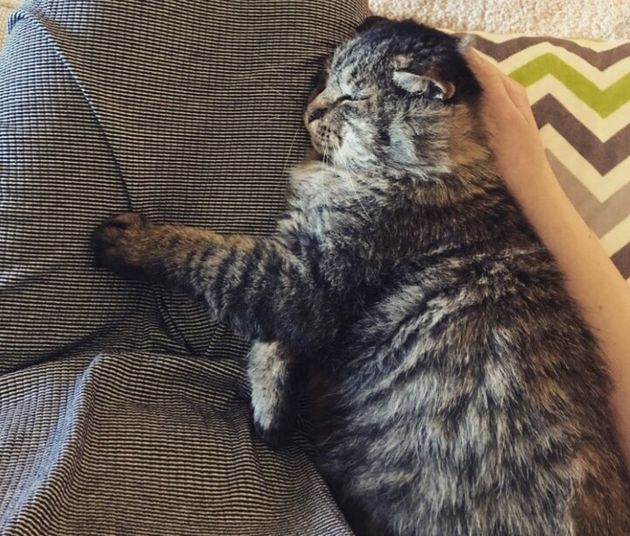 Veterinarians offered to humanely euthanize the cat. After all, the chances of recovery with such an infection are small.
In addition, very expensive drugs and long-term treatment are needed.
But Lindsay couldn't do that and decided to take all the expenses for the treatment of the cat's serious illness on herself. And during the treatment, she sheltered him at home. She felt very sorry for the cat. After all, he used to be so beautiful.
In the first days of treatment, the cat lived in a cage. After all, he didn't let anyone near him and behaved very wildly. Lindsay couldn't even stroke him, even though she really wanted to. She stroked him with a spoon and gradually softened his wild nature. Over time, he began to trust Lindsay more. And his body slowly began to recover.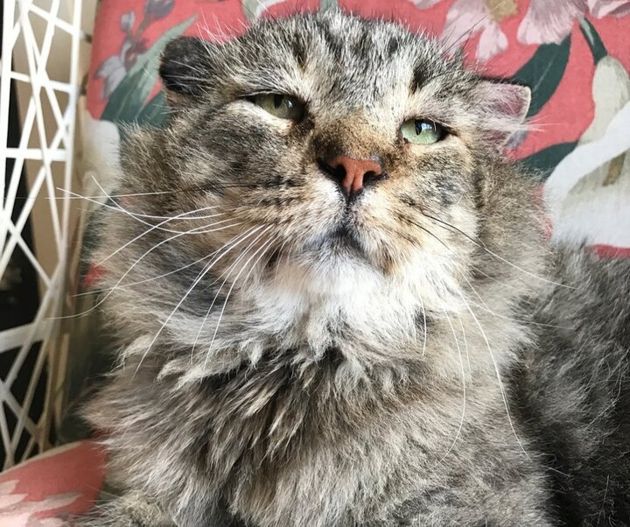 When the cat recovered and began to behave like an ordinary domestic cat, Lindsay gave it to a woman named Jenna De Cristofaro from North Carolina. Jenna took this cat home with pleasure and loved it very much. Now the fate of the elderly cat is in safe and caring hands, because Jenna is a veterinarian by profession and knows how to take care of cats perfectly. That's how the fate of an unusual cat turned out.