While walking around the city, the couple found a cat. The animal was just lying on the street and couldn't move. The couple brought the cat to us, and we immediately took her to the vet. The cat turned out to be 4 years old, she got the nickname Belle. The doctor found that the cat was soon to give birth to offspring, and also found a large hematoma on her stomach.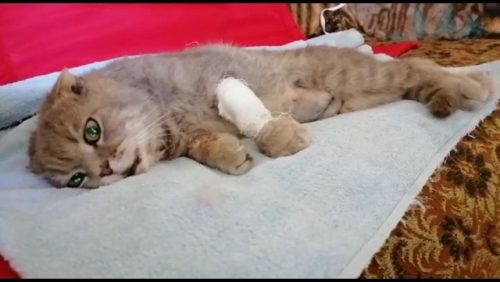 It turned out that the kittens were dead, and the uterus of the animal had ruptured. Most likely, it was a consequence of a blow to the stomach. Belle was immediately sent for surgery, which was successful. Now the cat is recovering. She is put on ivs, cared for and fed. Belle will have a long recovery after surgery. But she is already starting to drink and eat on her own.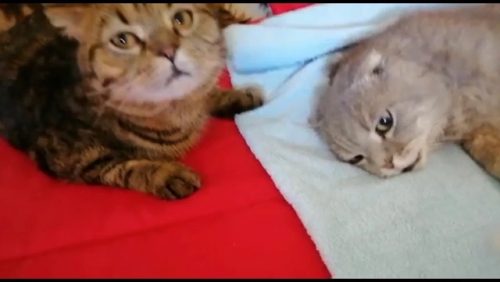 The veterinarians diagnosed Belle with a disease of the joints of her legs. One of the cats of our shelter is constantly near Belle, trying to help her get better. We hope that such support will contribute to a speedy recovery.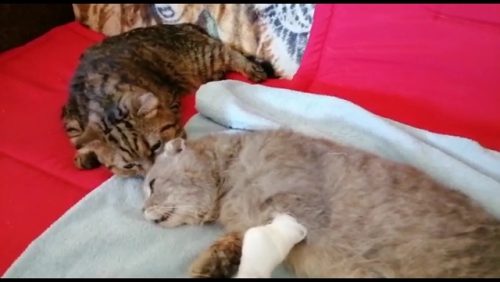 Belle's story really touched me. I still can't figure out who could do this to this cute animal. Apparently Belle has been a pet for a long time. I can't figure out how she ended up on the street.