I don't know who trained Zaida, but he did an amazing job. This German Shepherd is very smart and obedient. For a long time, she regularly served for the benefit of the state. But in old age, neither the country nor anyone else needed her.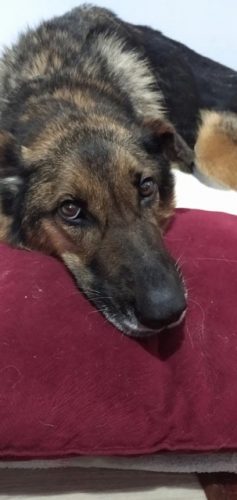 When Zayda retired, she was taken to her mentor, with whom she had worked together for many years. A quiet life in retirement did not last very long. The man got sick, and Zayda stopped eating because of worries about the owner. The owner quickly faded away and at some point he was gone. We don't know the cause of his death. But Zayda lived only a month longer than her owner and left after him.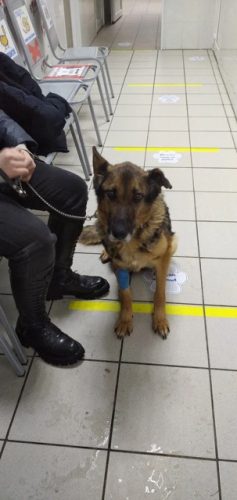 We don't know how long the illness lasted. But when we took the dog, the vet's examination showed that 70% of the dog's body was already affected by metastases. The oncologist could not tell when the disease began to develop. All he could recommend was to put the dog to sleep so that she would not spend her last days in agony.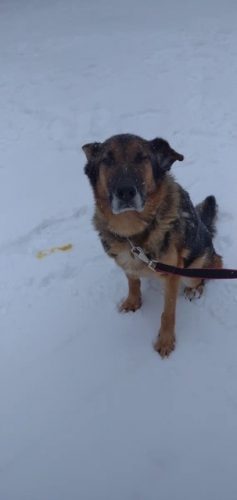 Until quite recently, Zayda was happy about every meeting we had. And now she couldn't get up and even eat on her own. The dog had no appetite all this time, as well as the desire to live. We were there and helped as much as we could, although perhaps the care would have been easier if the dog had been in his home with a familiar person in recent days. After the death of her husband, his wife could not keep the shepherd dog for herself. We can't blame her for that.
Zayda understood her situation. There were no tears and whining. She lay there and just waited for her life to end. That time has come and we can only hope that she is now with her mentor.