The marine iguana is the only lizard in the world with the ability to live and forage at sea and is endemic to the Galapagos Archipelago. There are six very similar subspecies, each from different islands, with those from Isabela and Fernandina being the largest. The adults are black for most of the year, however the males change colour during the mating season – with different subspecies adopting different colourations. On Santa Cruz they are red and black; on Fernandina they become dull green and brick red, and on Española they are most colourful turning bright green and red.This has led to the Española marine iguanas earning the nickname Christmas iguana.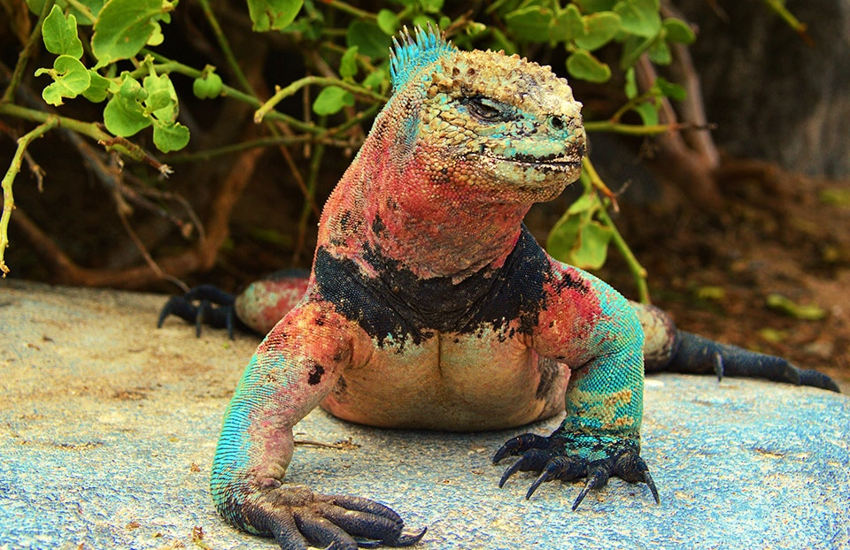 Thanks to their powerful paws and giant claws, they climb steep cliffs. During periods of storms, lizards are able to starve for several months. And the gas exchange system allows iguanas to hold their breath for an hour! After all, they know how to shoot salt. And they do it from the nose. This is how reptiles remove its excess from the body.
And in general, one glance is enough to understand: jokes with this guy are bad. A giant animal weighing ten kilos is dressed in a mourning-black scaly suit. Males in addition to everything are decorated with brutal spikes. Doesn't sound too festive, right? But it is very functional. Everyday black color masks lizards among the stones and at the same time helps to warm up faster after water treatments, attracting heat.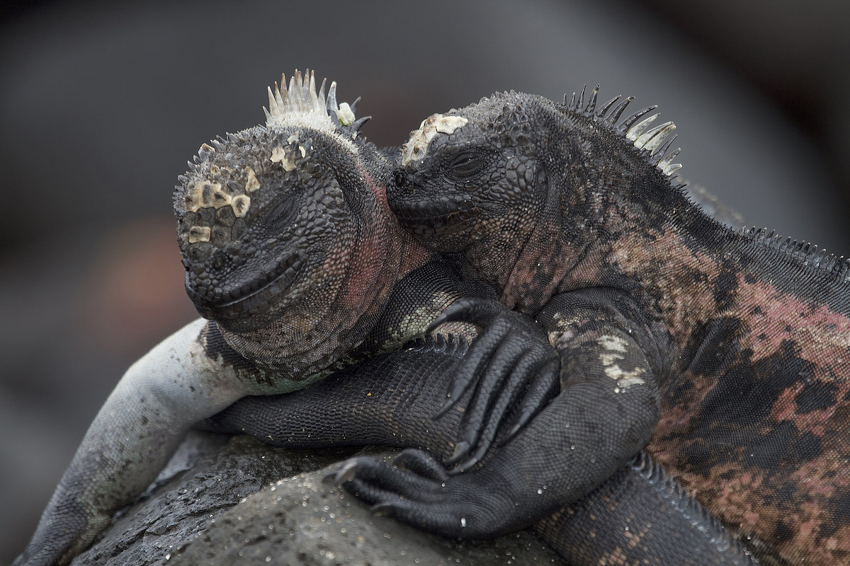 But on the eve of the Christmas holidays, everything changes. From December to March, iguanas change their nondescript clothes for a green-red suit – straight in Christmas shades. It is at this time that the time of love comes for reptiles. The strongest and largest of them divide the island into zones of influence. Throughout the breeding season, they will protect their patch of possessions from the encroachments of other applicants. After all, females are looking for not only the strongest, but also the richest in the territory.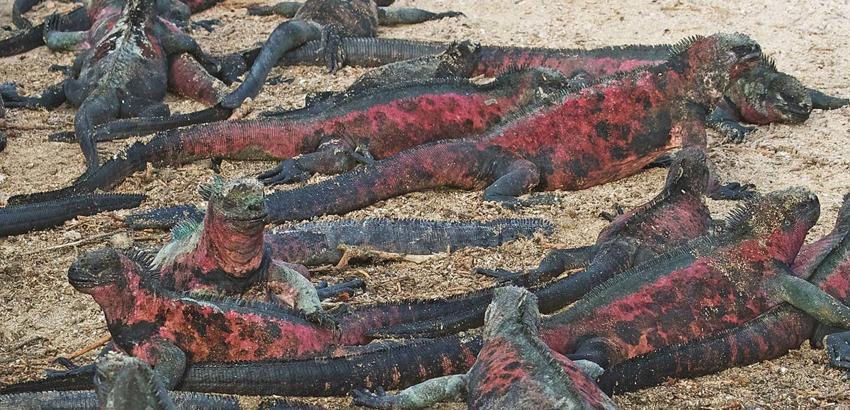 The struggle between males can last for hours with breaks for eating algae. Their battles, in principle, are filled with nobility: iguanas do not cripple each other. The whole battle is to push the enemy out of the territory. Everything ends when one of the participants simply admits defeat and leaves.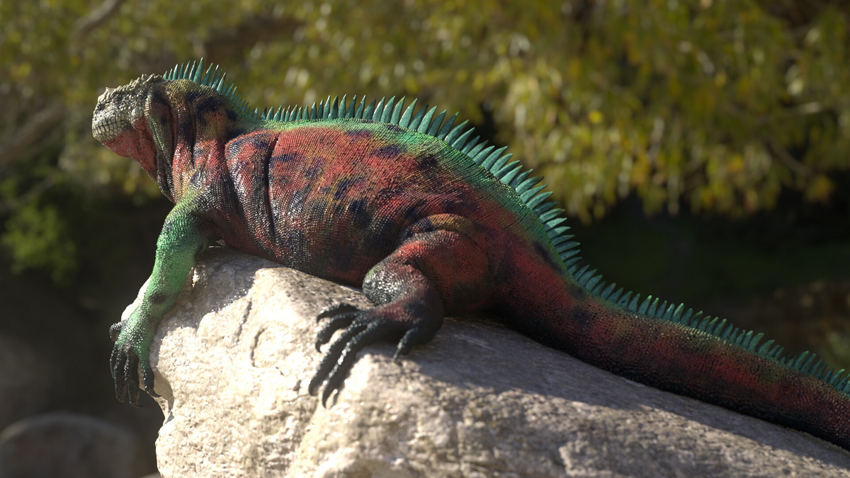 Having chosen "her only one", the female will no longer look for love on the side. Now her concern is to raise offspring. And even here their harsh nature manifests itself. Unlike other subspecies of marine iguanas, Christmas lizards do not abandon the clutch with eggs to the mercy of fate, but jealously guard the nest.