After the predator's attack, Kiwi could not move, while her brother was killed altogether.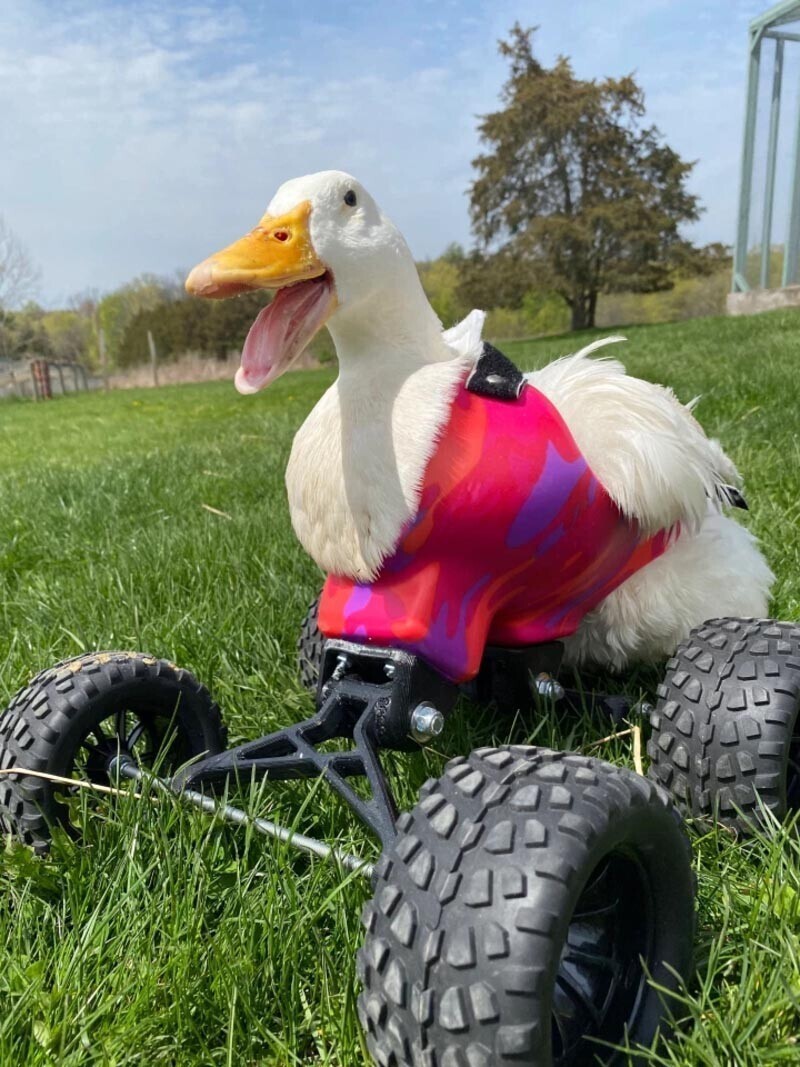 Then she ended up in a pet shelter, where she was presented with an unusual wheelchair on huge wheels. Now the bird from the side resembles the driver of an intimidating monster truck.
"When she first came to the shelter, we were not sure if she would ever be able to walk again or if her life would be of high quality at all," said Lizz Truitt, one of the duck's guardians.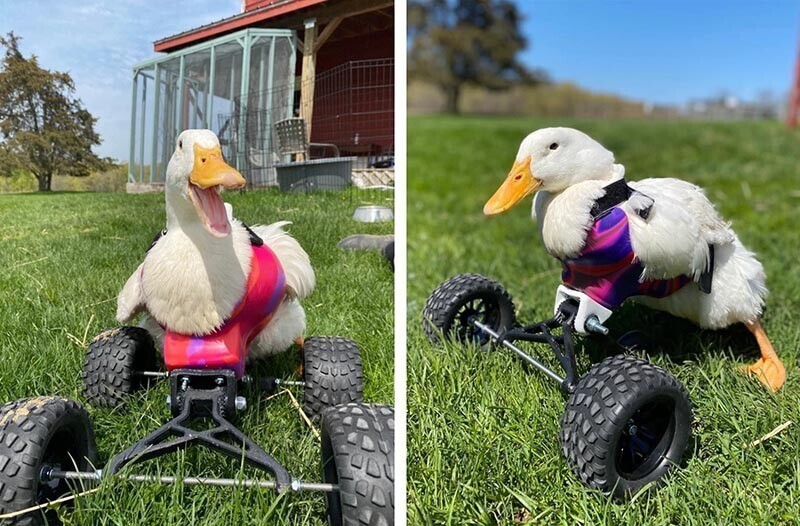 "Ducks love water, so we decided to immerse her in the tub to see if she could use her paws."
"Surprisingly, her instincts kicked in and she started moving them."
"That's how we found out that her nerves could have been damaged and that she could recover."
Thanks to the help of a mini wheelchair, she gained strength, but really succeeded after she was helped by specialists from the Bionic Pets prosthetic company.
"They created two custom wheelchairs for her that are suitable for both the house and the street," says Lizz from Woodstock Farm Sanctuary in High Falls, New York, USA.
"They look fantastic as they are bright pink in color and fit her perfectly."
"She is slowly gaining strength and will become even faster in the future. She is very happy with her new wheels."
"Kiwi is a very bright personality," Lizz added. "She needed it to get through all the things she went through before we met her."
"Kiwi is a very purposeful little duck who wants nothing more than to be the star of the show. We're all so proud of her."