Students of Sylvia Fedoruk school in Saskatoon, during a biology lesson, noticed a moose in the yard. The animal looked lost, but the teacher suggested the children not to be distracted and continued to explain the topic.
And what was his surprise when, a few minutes later, the glass of the large window in the office shattered and a curious animal climbed into the classroom. None of the students were injured. They all, trying not to frighten the uninvited guest, left the room. However, the school principal did not cancel lessons and did not dismiss anyone at home.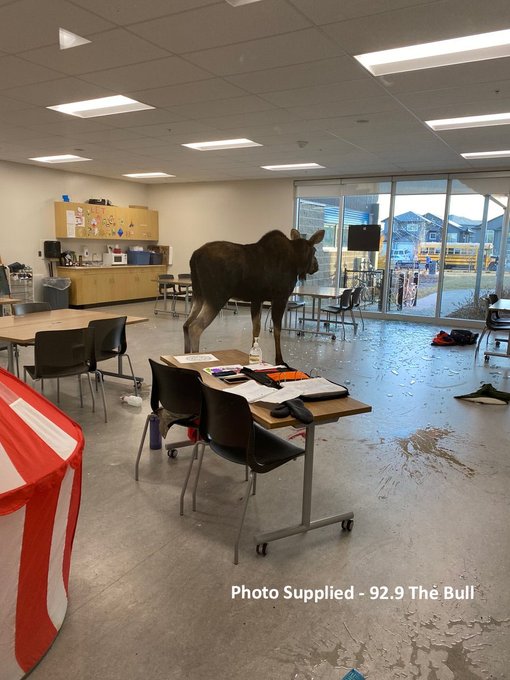 The young moose did not become violent. He wandered around the cabinet for a while and lay down on the floor by the window, where he lay until the arrival of specialists from the animal control service.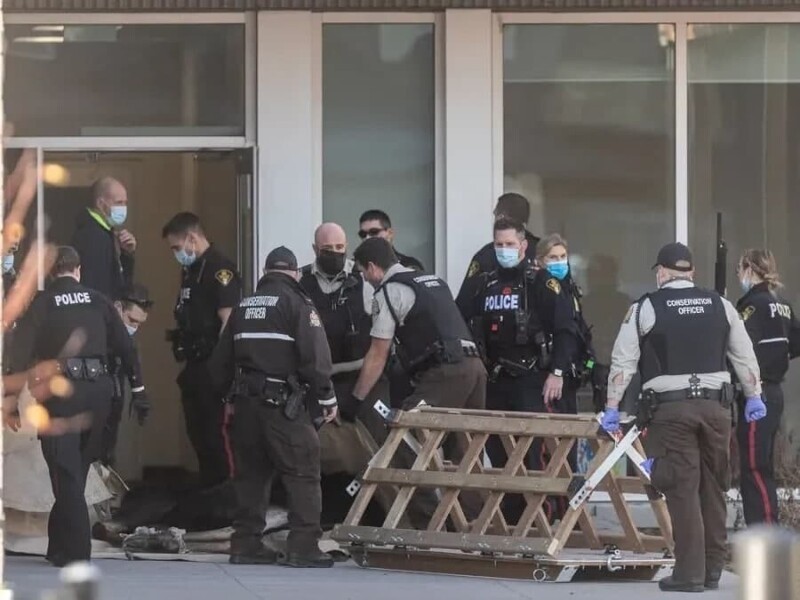 The four-legged "student" was sedated and taken back to the forest. But the children will definitely have something to tell their friends and parents.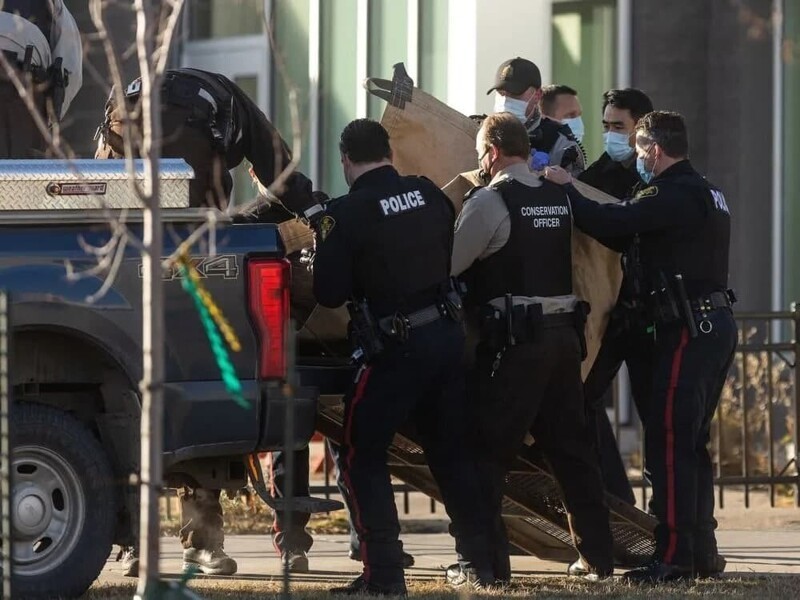 A forest dweller was seen traveling around the city an hour earlier. But the fact that he decided to drop by the school was a surprise to everyone. Usually the animals themselves go back to the forest.
The police reported that "the moose is at large. He was sent with conservation officers to find a safer place for his walks."