Two-year-old pit bull Chuck saved his owner when she was attacked by a man with a knife. It was Halloween in Henrico, Virginia. Gordon Tyson was beating his girlfriend when Chuck burst into the room and stood between people.
After that, the man switched to the dog. In total, he stabbed Chuck 12 times, most of them in the neck and back. While Aitkayson was distracted by the dog, the police managed to arrive and detain the attacker.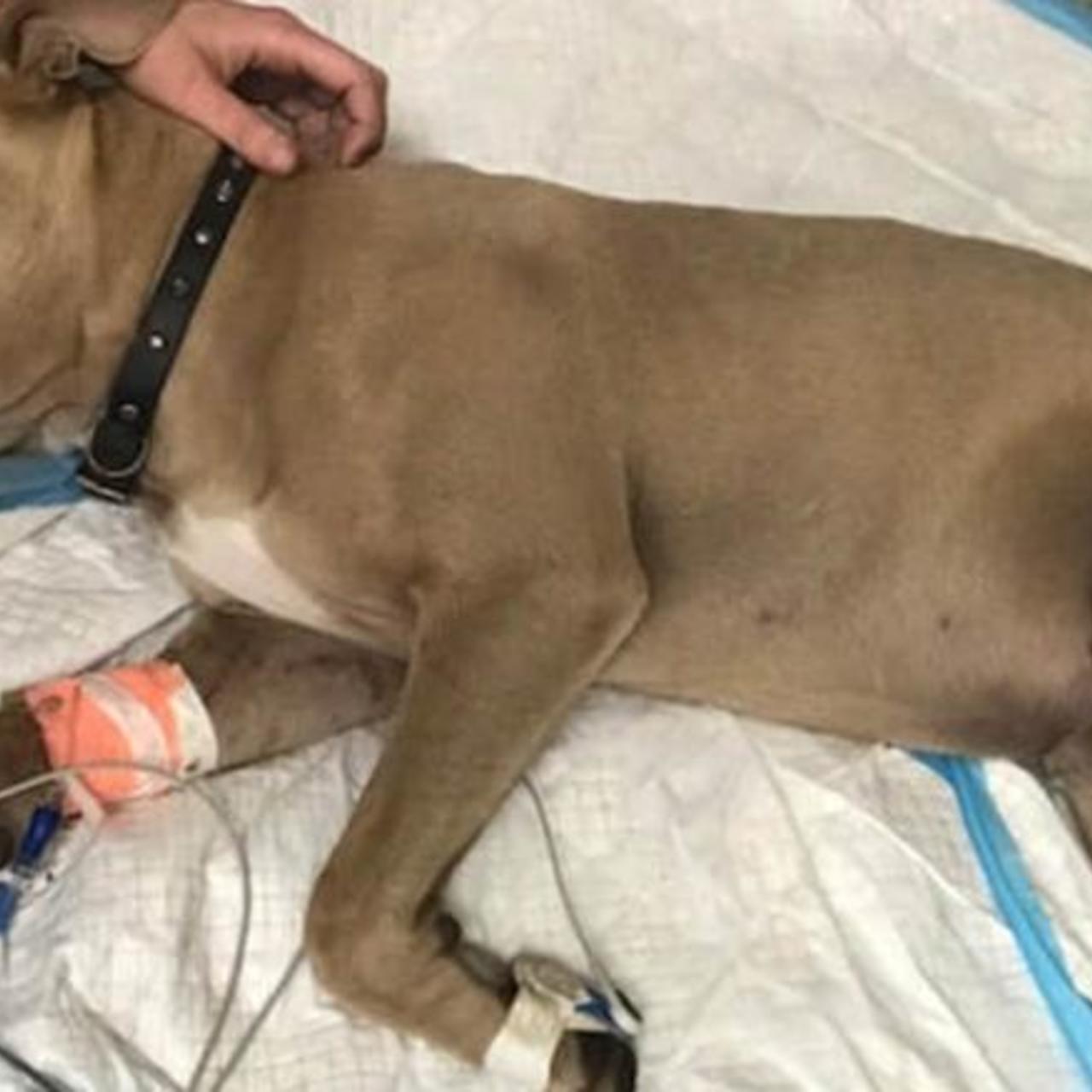 Fortunately, the owner managed to deliver the four-legged savior to the veterinary clinic. He lost a lot of blood, the dog's condition was terrible, but the doctors took care of his rescue.
The treatment turned out to be too expensive for Chuck 's owner . And two non-profit organizations Gracie's Guardians bRing Dog Rescue came to the rescue. They organized a fundraiser through social networks. Just a few hours later, the first funds began to arrive. About 200 people sent their donations and the necessary amount of $ 3,000 was collected.
Now Gordon Aitkayson is facing charges of assault and cruelty to animals. And Chuck is already recovering at home with his beloved owner.