On February 18, the Kuban-SPAS rescue team received information about a dog that cannot get out of a snow pit.
Rescuers went to the place in the village of Yuzhny and found the dog in a helpless state. Because his hind leg was broken, and it is simply impossible to move through deep snow in such a state.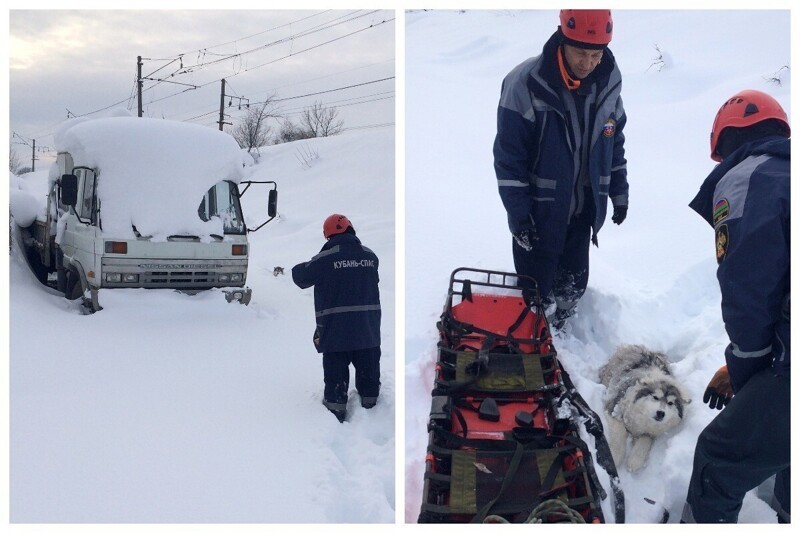 The dog was put on a stretcher, covered with a tarpaulin. Then they fed him a little.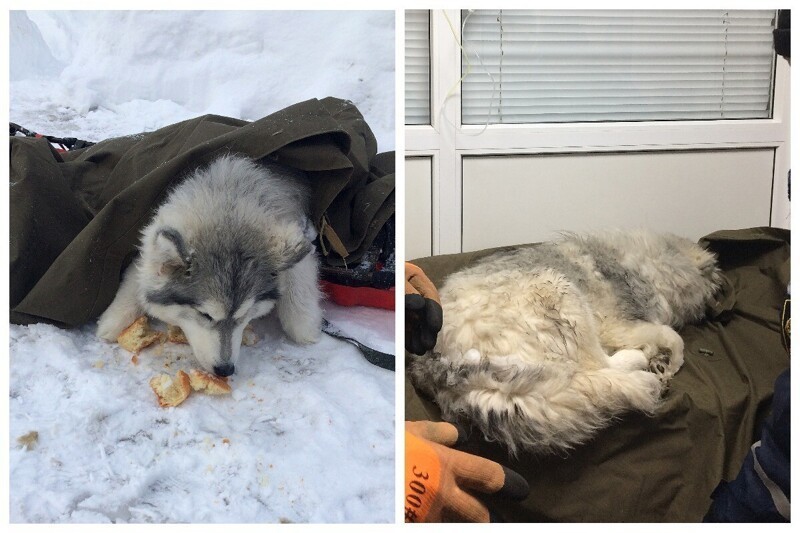 While the dog was being prepared for transportation and taken to the vet clinic, one of the rescuers wrote an ad in social networks about the search for the owner of the animal.
The owner of the dog responded very quickly. After all, she had been searching for her pet for three days to no avail.