This dog was shot seventeen times. She lost one ear and became completely blind. But, despite the vicissitudes of fate, Maggie got home, loving owners and a happy life.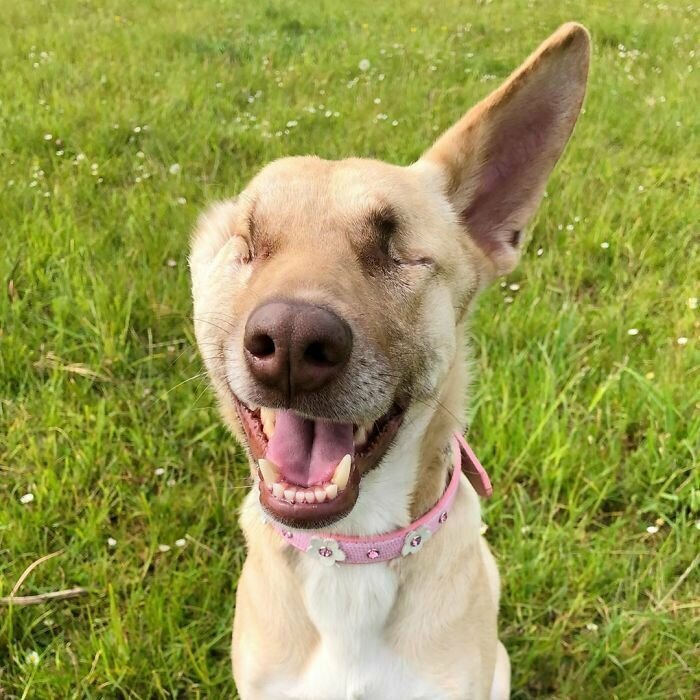 Maggie was born in Lebanon. She was picked up by sympathetic people. The dog was wandering around the street- wounded, blind, without one ear, hungry and with a broken jaw. Later, veterinarians counted 17 gunshot wounds in her. Local animal rights activists treated her as best they could and threw a cry on the Internet. The dog needed professional help and loving owners. Otherwise, she would probably have died.
But Maggie was lucky. A resident of London saw her ad and gave it to the animal welfare charity Wild at Heart. British animal rights activists were eager to help Maggie. And soon the dog was in London. She underwent several surgeries and underwent many medical procedures. And, finally, they began to look for her owners.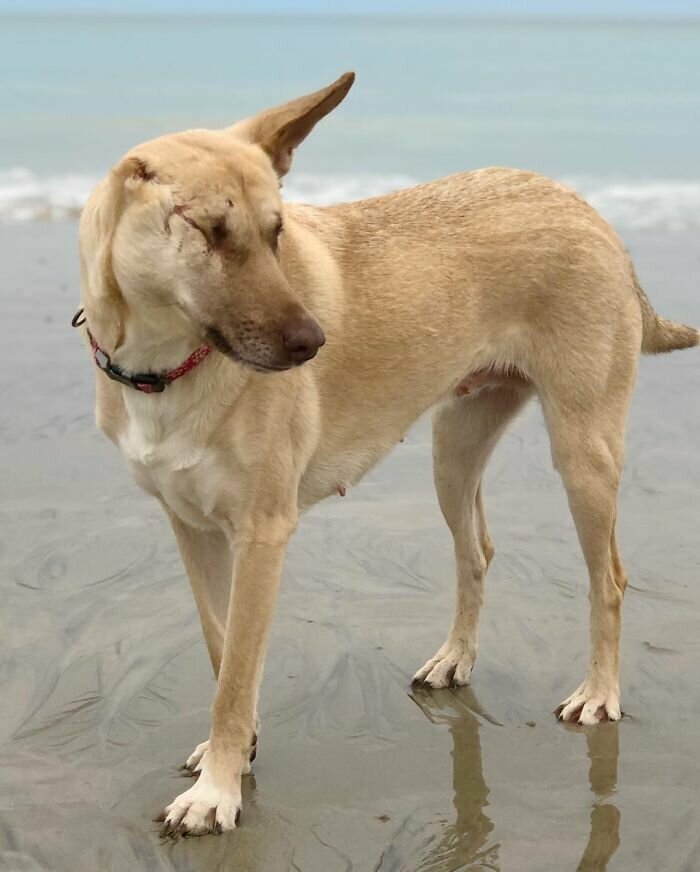 It didn't take long to find the owners. After learning Maggie's story, she was adopted by 25-year-old Casey Carlin from Brighton and her family.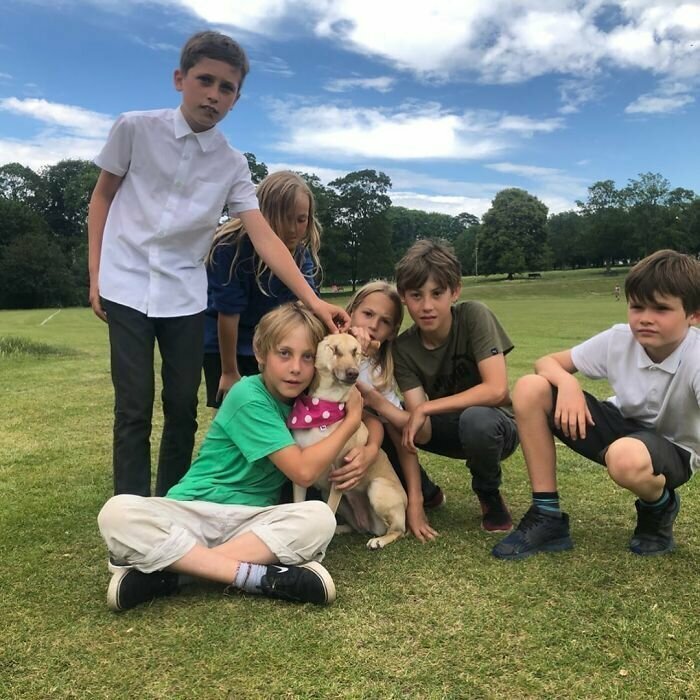 "She taught me a lot," Casey says. – I taught everything that we are taught in childhood, and that we then forget. That others should be treated the same way you want to be treated. That no one can be judged by appearance, that love wins everything. Be humble, live a full life, help others – and you will get happiness, you will achieve everything if you believe in it! Every day Maggie reminds me that I have to try to become better and do good."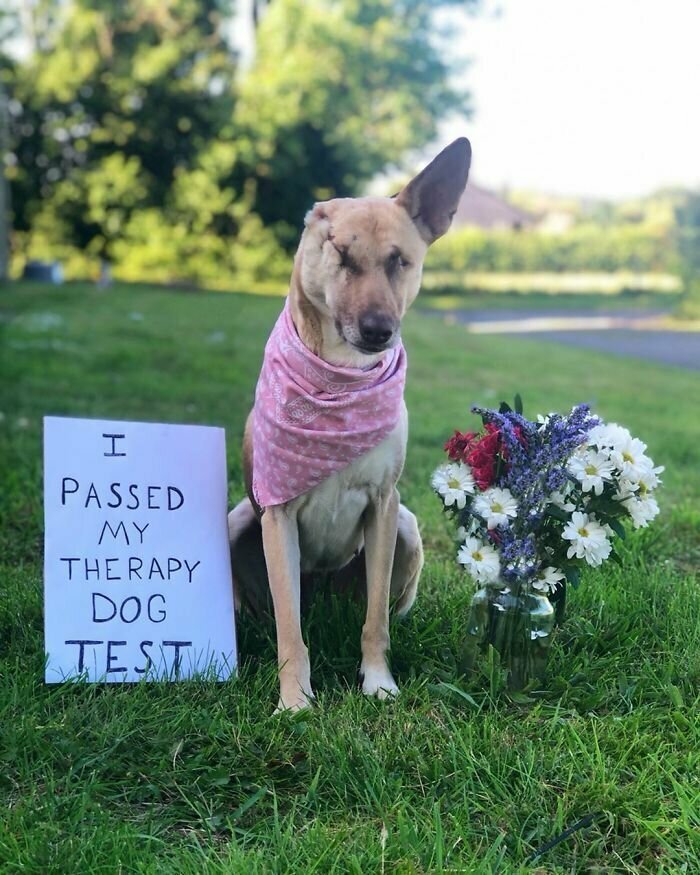 Maggie recently passed an exam for a therapy dog. Now, together with her owner, she goes to hospitals and nursing homes, lifting the mood of patients.
"She suffered so much from people's indifference. And I'm happy that today so many people love her and care about her," says Casey.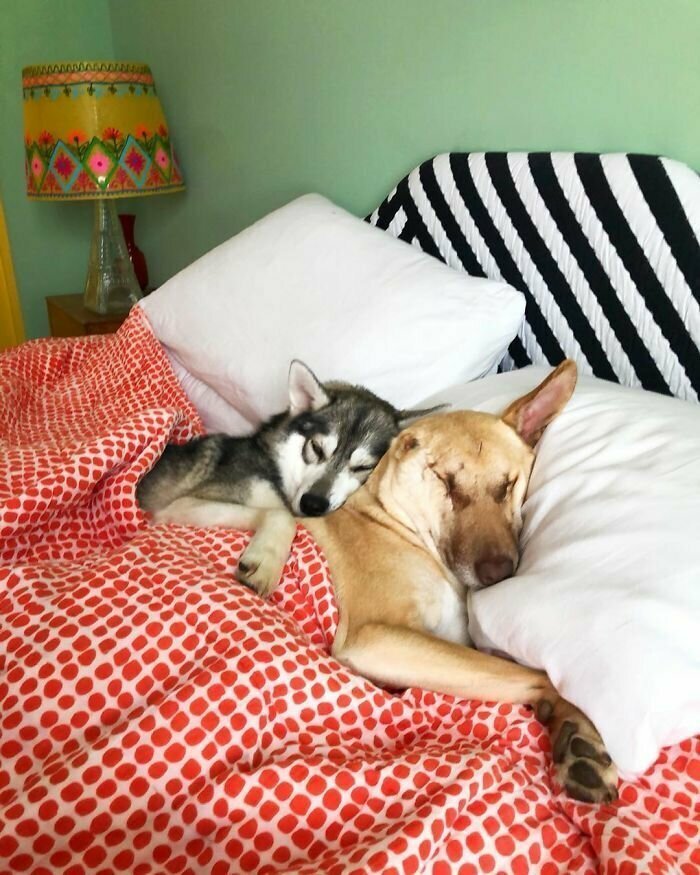 Mishka, another Casey's dog. He just adores Maggie.