In many villages and farms in India, you can often find leopards and other wild animals that appeared there because of the proximity of wildlife to settlements. One similar case occurred in the Indian village of Takharabad. The exhausted leopard was looking for shelter, and came across a barn.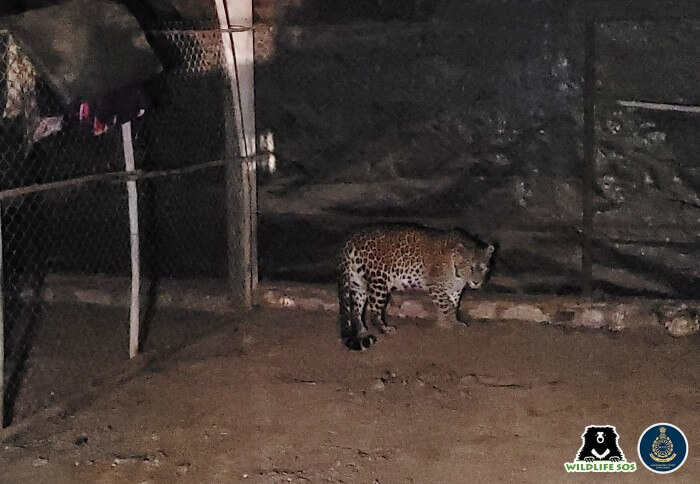 The owner of the farm woke up to the sounds of frightened goats, and looking into the barn, saw a leopard there. The man was in shock. But seeing that the animal was in poor condition, he immediately contacted rescuers from the Wildlife SOS organization. They reached the farm in three hours, taking all the necessary equipment.
Rescuers have determined that the leopard is quite elderly and emaciated. He was successfully moved from the barn to the cage, and taken to the reserve of the rescue center. Veterinarians noticed that the predator's behavior was quite calm, unlike other rescued leopards, who often experience anxiety in the presence of people.
Now the leopard's health is being actively restored. He lives in a nature reserve, and is surrounded by the care of volunteers. After full recovery, he will be released back into the wild.