In the zoo of Oklahoma, USA, the audience saw an interesting reaction of the king of the jungle to the violin. Violinist Kyle Dilingham started playing the instrument behind the glass of the Predatory Areas, which angered the lioness. The animal reacted to every movement of the musician and tried to stop him. But she couldn't hurt him because of the glass between them.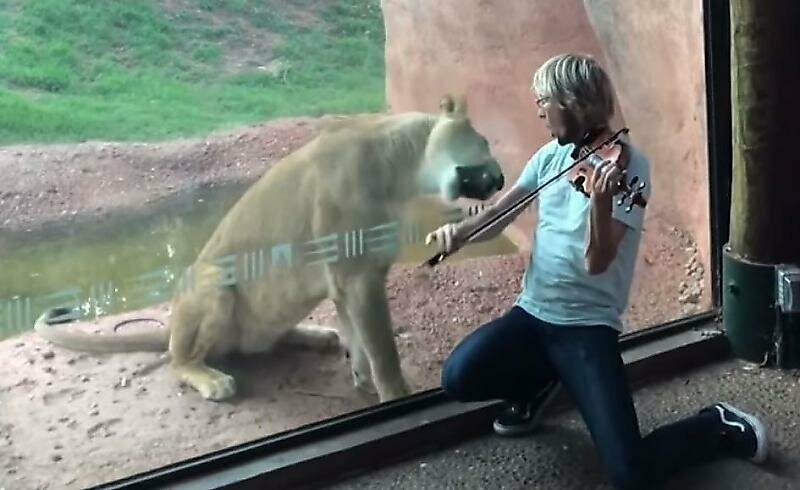 The lioness tried to pounce on the man playing the violin. The predator stood on its hind legs and scratched the glass, showing its attitude to the violinist and his music.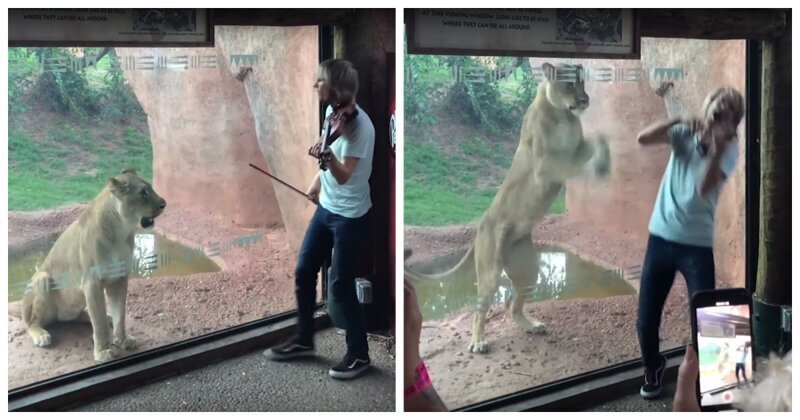 Kyle Dilingham, who serenaded the violin near the aviary with predators at the Oklahoma City Zoo,brought emotions to a young lioness, who, as best she could, demanded that the musician stop playing.
The armored glass withstood the onslaught of the predator, which was clearly not impressed by the serenade.When Kyle changed the place of playing music, the predatory cat followed him, wanting to put an end to the performance.