French photographer Philippe Ricordel captured a funny polar bear off the coast of Alaska. At first, she "waved" to tourists, lying on the snow, and then swam closer and began to explore the photographer's camera.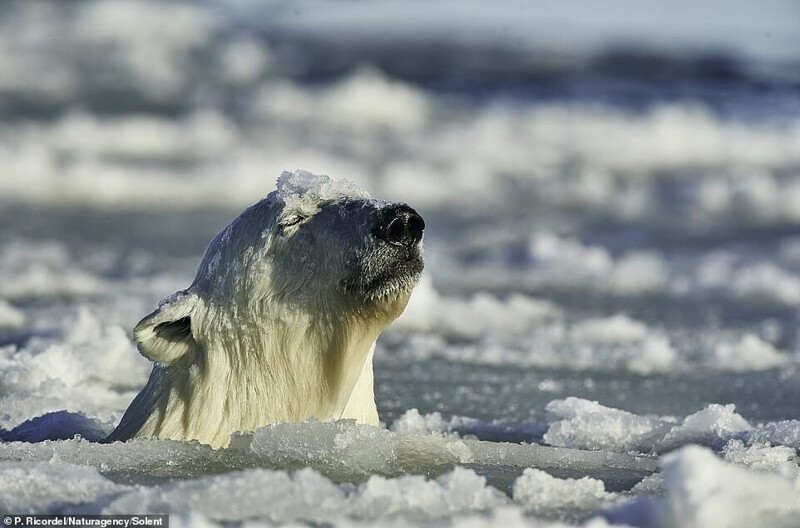 Philippe Ricordel noticed this funny polar bear during an excursion in the National Arctic Reserve, which is located in the northeastern part of Alaska, USA. He was at a distance of about two meters, and took several pictures of the predator.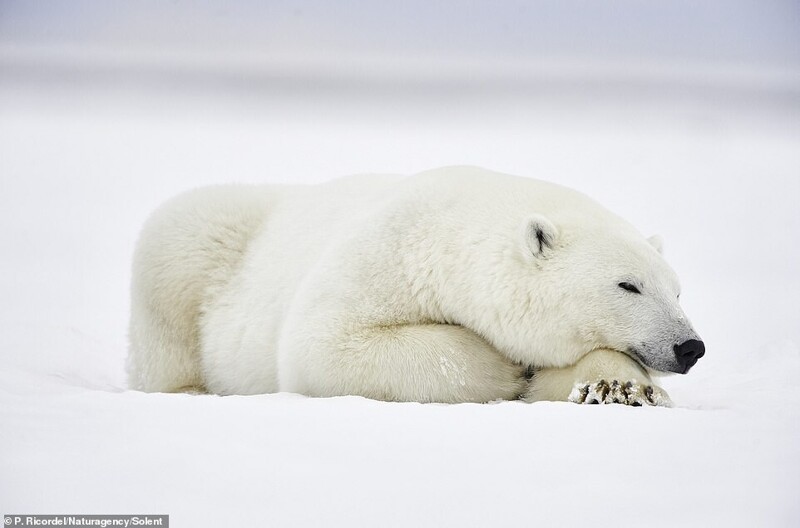 After that, the curious bear decided to swim up to the tourist boat. The photographer managed to capture her up close with a special monopod as she began to explore and sniff the camera. He warned that it was dangerous to do this with larger males.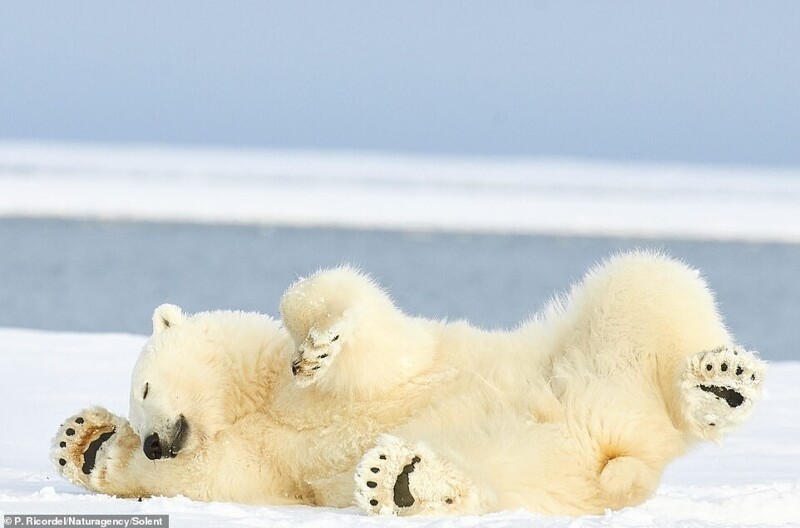 "These photos were taken from a boat. And when the bear swam up to us, I used the camera on the end of the monopod to get close-ups. This young female was curious and peaceful. But I would not advise doing the same with a large male," says the photographer.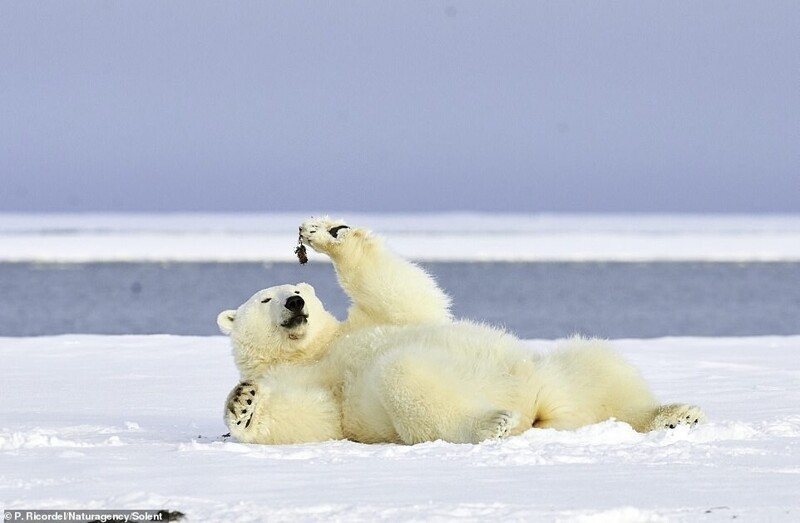 After the bear opened her mouth, deciding to taste the camera, the photographer removed the camera. He said that polar bears are curious and are not afraid of people. But you need to be careful with them, and stay away.