Once upon a time, a small cocker spaniel was found thrown out into the street in a bucket. The puppy was skinny, almost bald due to running scabies, with an ear and eye infection. Who knew that when this kid grows up, he will discover very unusual talents…
A Cocker spaniel named Badger was found dumped on the street in a bucket in Sussex County, England. Hungry, scared, skinny puppy was very weak and barely moved. It was impossible to look at him without pity. He was rescued by the staff of the RSPCA center.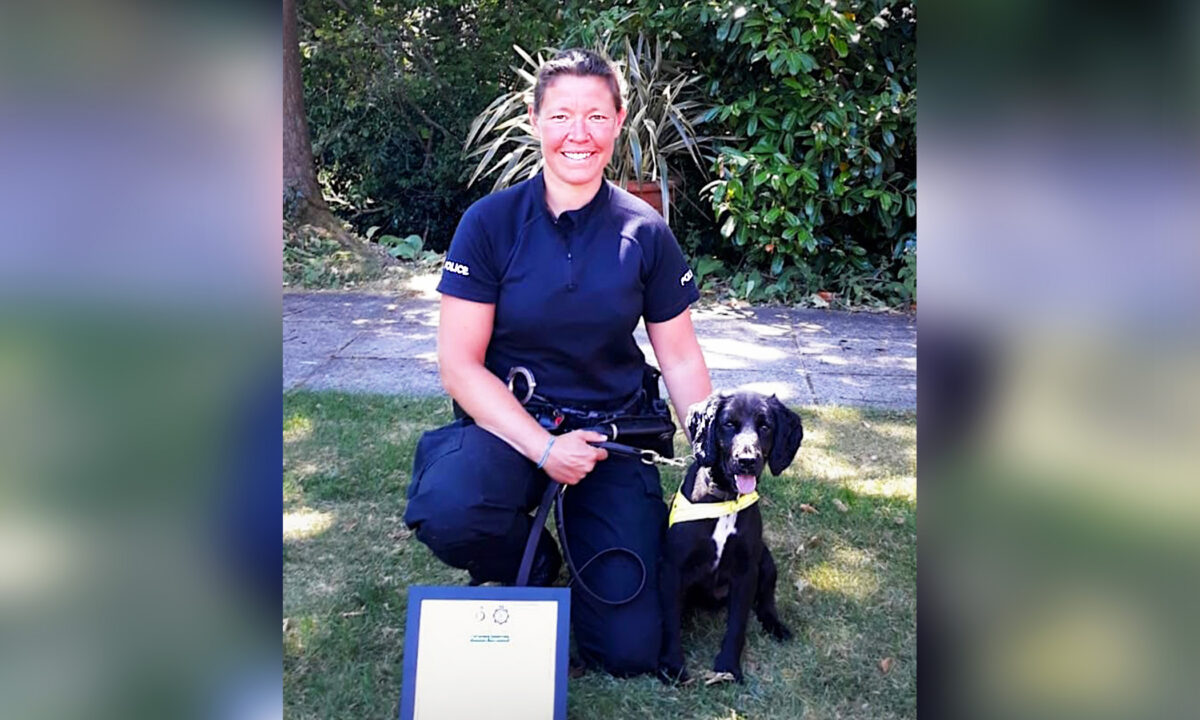 Badger was almost bald due to running scabies. He was also found to have an ear and eye infection. When Badger grew up and recovered, a family was found for him. However, a few days later the puppy was returned back to the rescue center – allegedly, he was too active.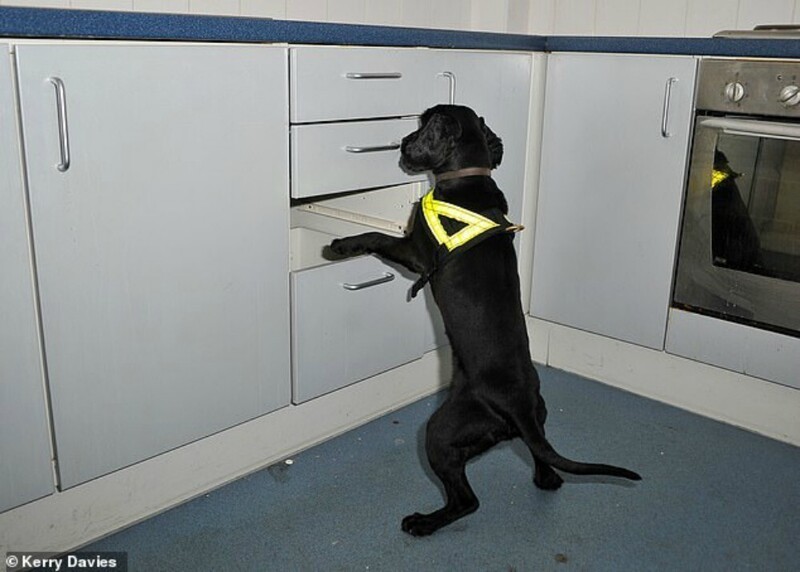 Badger was really an active boy who constantly wanted to play, and especially to look for something. He showed incredible search abilities, even when simple tennis balls were hidden from him. Seeing his talent, Badger's guardians contacted the police department to find out if they needed dogs for training. As a result, the police got acquainted with the dog, and decided to take him to their training.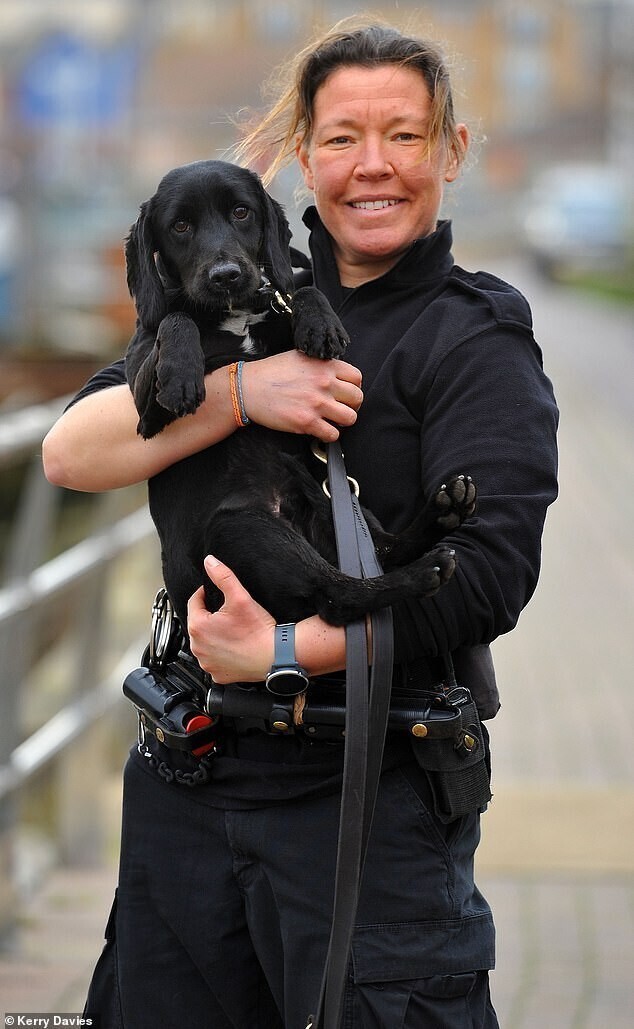 Badger went through a training program, and became a professional sniffer dog. He's been helping the police with the search for six months now. And the police are very pleased with its results. That's how a simple puppy, who was once thrown out into the street, became the pride and assistant of the guards!