Once Laura Buckley had already saved a dog who was being prepared for the procedure of euthanasia. It was then that she realized that many dogs can become great friends if given the chance. Four years have passed since that moment. After a while, Laura again had a chance to change the fate of the unfortunate animal.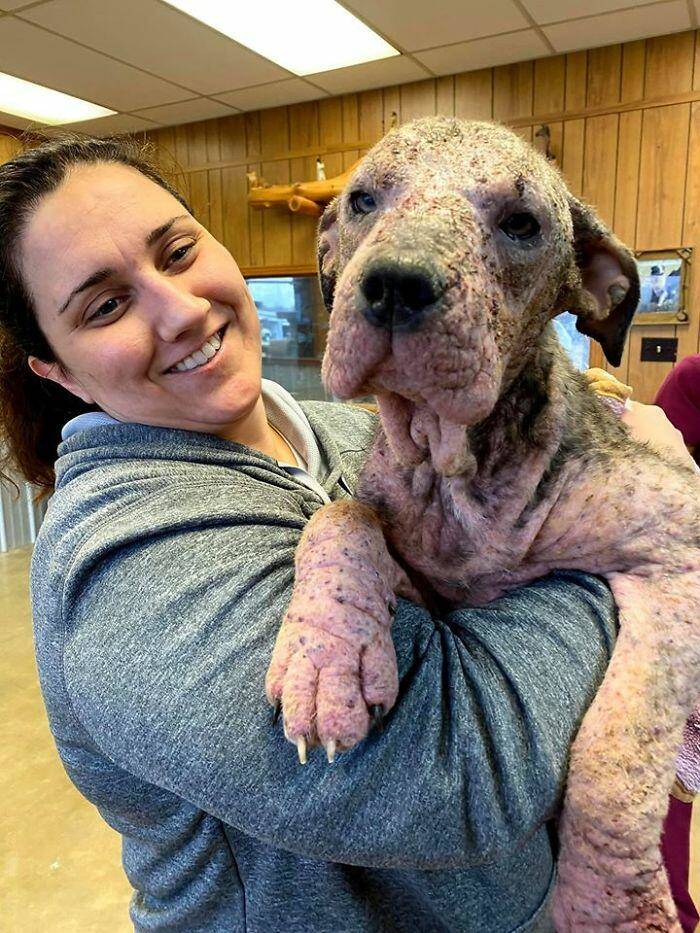 By the way, the dog looked in such a way that it was not possible to help her. However, Laura is a real fighter who never gives up, so she decided to save the dog at all costs. Laura's efforts were not in vain. Now a dog named Kevin is hard to recognize.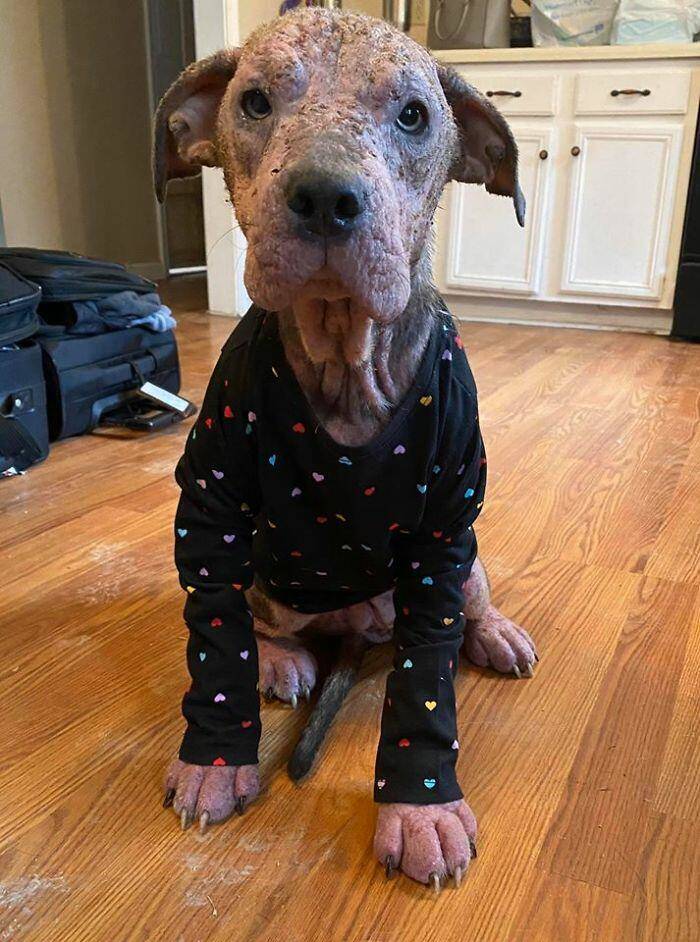 This story is a vivid example of kindness and humanity, so we decided to tell it to you.
"We saw a photo of Kevin on one of the social networks. It was Christmas Eve. A good man found the dog, but he couldn't leave it in his house. We realized that we had to act," says Laura, who became the savior of the dog.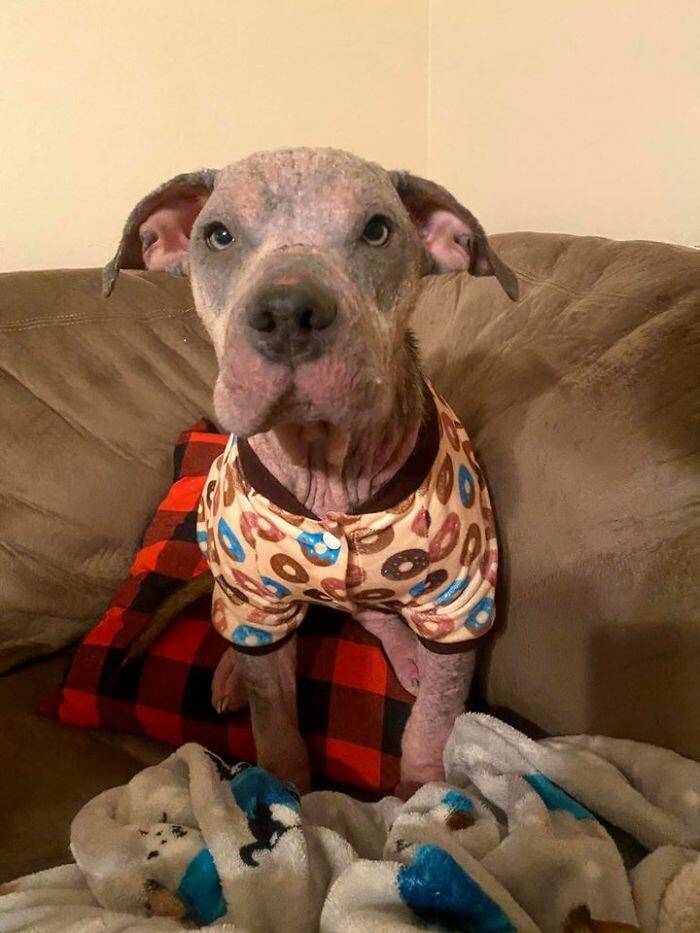 Kevin was in a terrible state. The person who found the dog described his condition as follows:
"He smelled awful and something was oozing onto the bed from his skin."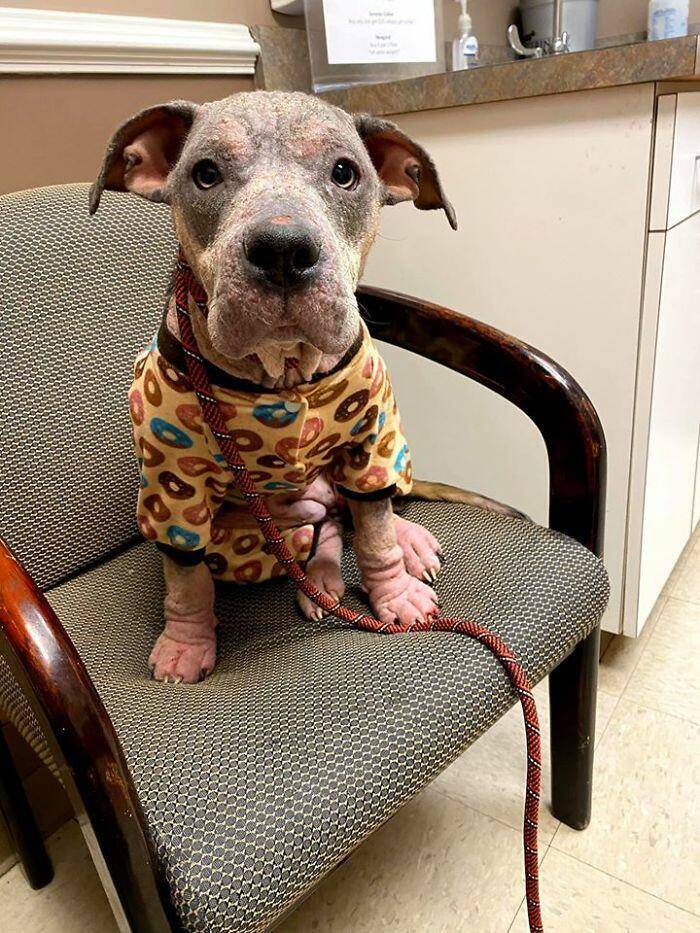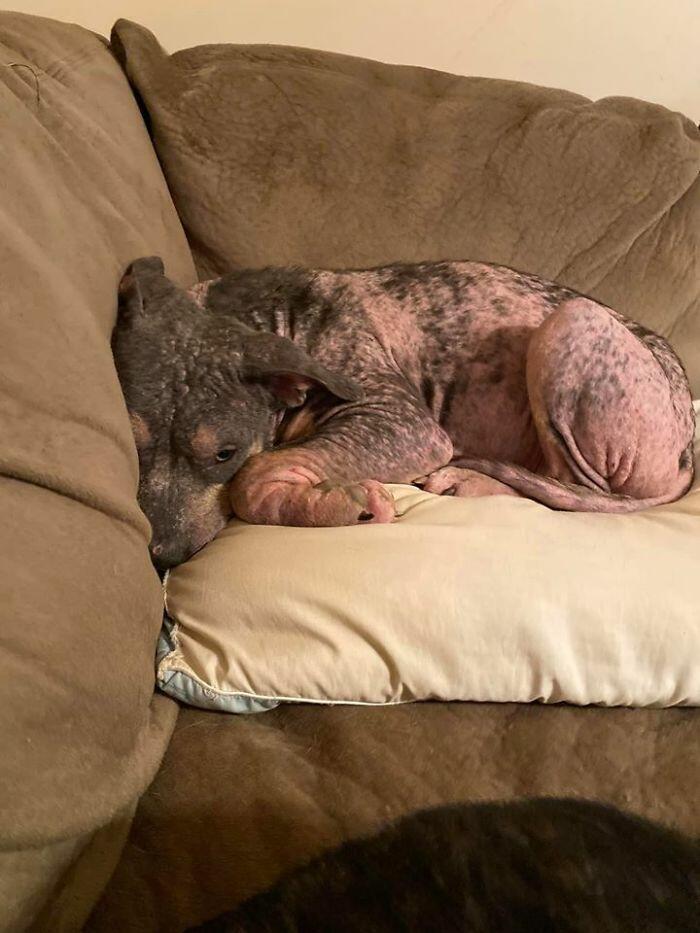 The first thing Laura did was take the dog to the veterinary clinic. Doctors took tests, did an examination and diagnosed secondary infections and demodecosis.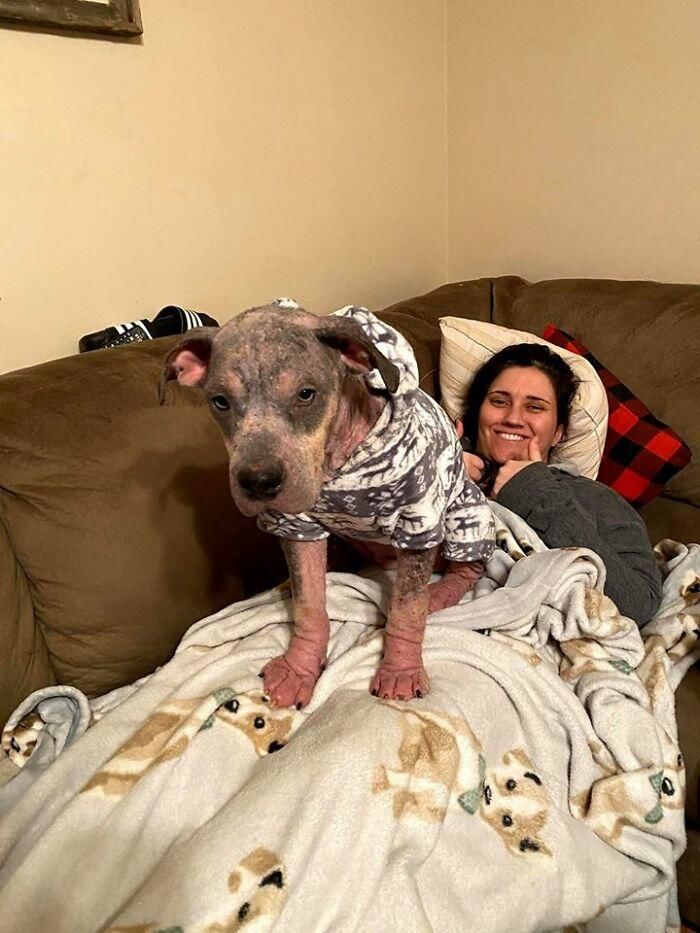 Demodecosis is a disease that affects the skin and internal organs. The causative agent of the disease is a cigar–shaped tick. The length of this tick is about 0.2 millimeters.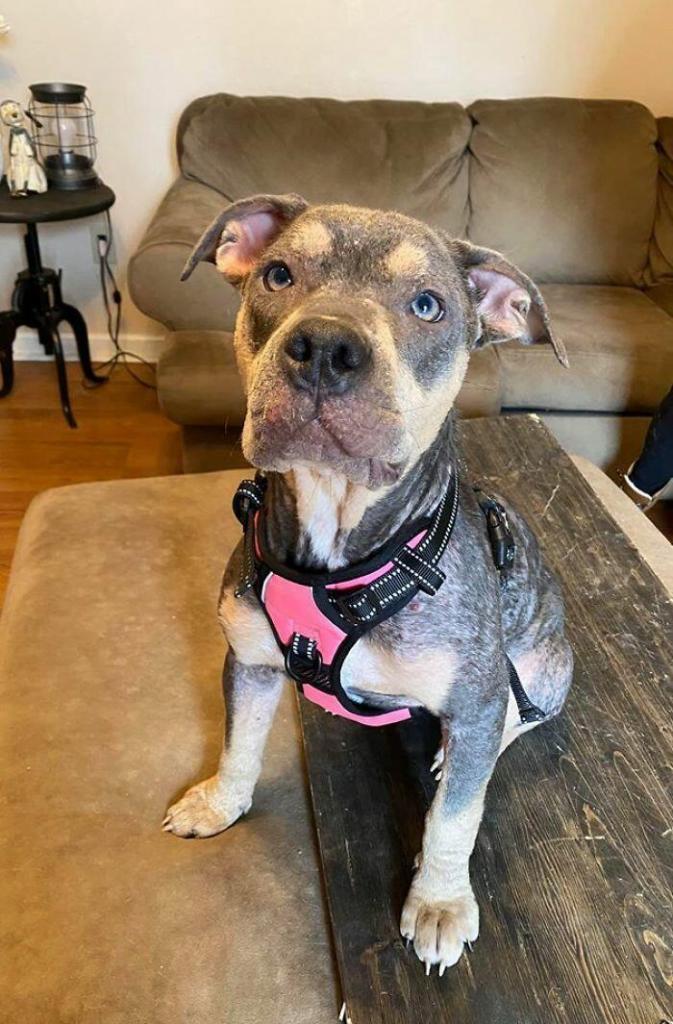 This parasite is often localized in the hair follicles and sebaceous glands on the head. Also, it is transmitted from the mother to puppies and vice versa. This disease is very dangerous.
If you do not start treatment in a timely manner, this will lead to the death of the animal. Therefore, if Kevin had not been treated in time, fatal consequences would have become inevitable. Laura did everything possible to save the dog.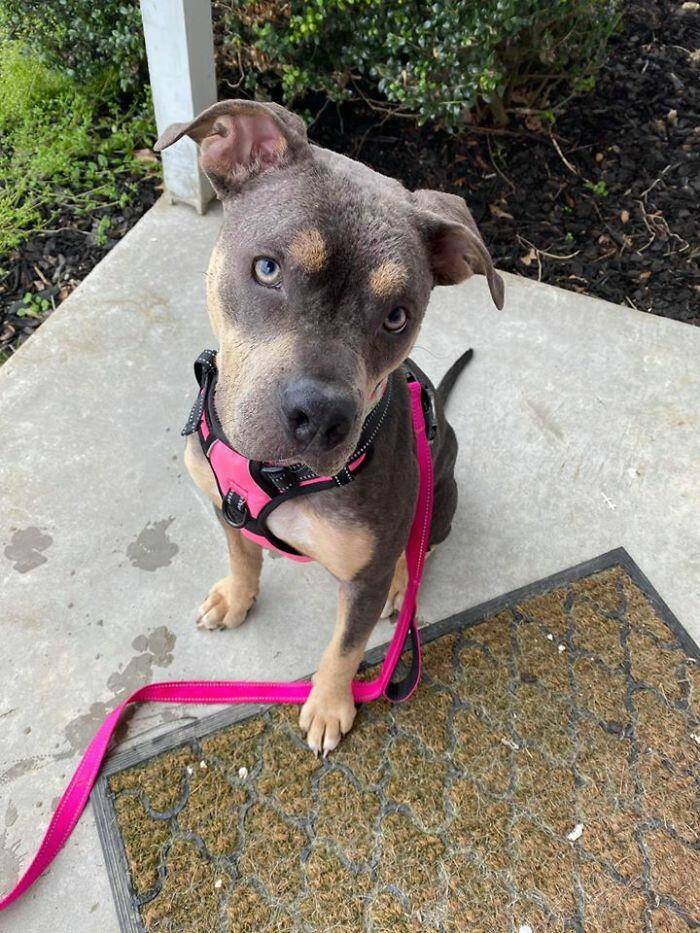 "For 4 months, Kevin was treated with antibiotics. In addition, we added coconut oil to his food. Also, the dog took therapeutic baths. We have done everything in our power to protect the dog from stress. In stressful situations, demodicosis worsens," the girl said.
Now the dog feels great.