This dog is gone, unfortunately. In his life, he never had time to learn what it means to be a pet dog.
We found him in a very bad condition and together with him we learned to cope with numerous difficulties.
We are very grateful to the volunteers who helped with the money for the operation. Veterinarians were able to remove a tumor the size of an adult man's fist. The dog had a whole bunch of diseases. But he wanted to live, and thanks to the help of veterinarians and caring people, he was able to overcome his illnesses.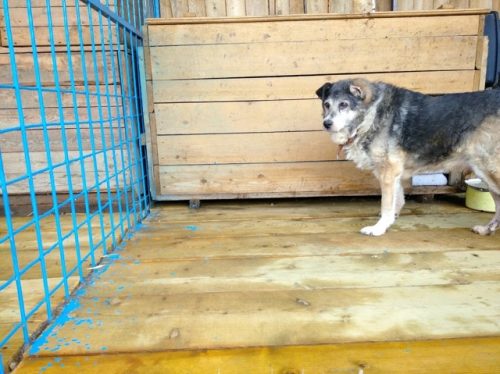 We never found a home for the dog.But your help allowed us to create good conditions for him: a spacious aviary and a warm booth, full nutrition and care from people who, although they were not his owners, gave him their love and affection.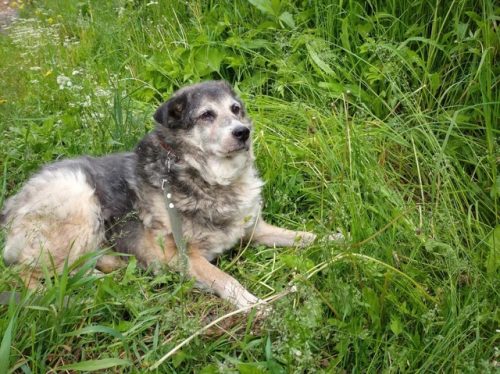 Thanks to your help, the dog spent the last year of his life well-fed and warm. He lived as a dog should at his honorable age, not knowing the worries and troubles.