A video was filmed in Thailand, which once again proves how amazing elephants are animals. A couple of elephants fell into a dirty ditch, and could not get out because of the slippery mud. However, the elephants cooperated and came up with a way to save.
This video was filmed in Rayong Province, Thailand. Local resident Tanat Pitiporntapin saw two elephants suddenly fall into a ditch, and could not get out in any way. The ditch was too slippery. And all the elephants' attempts were in vain. As soon as they tried to push off, they slipped off.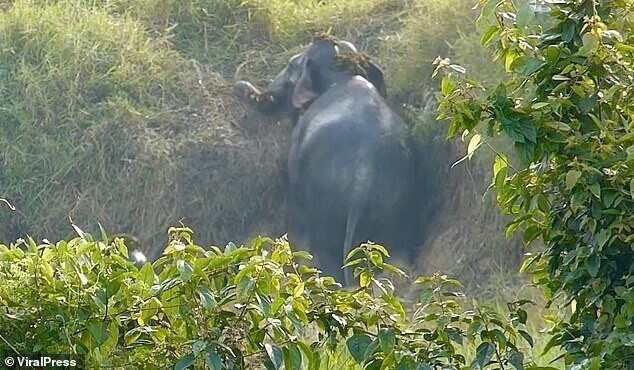 The larger male elephant tried several times to push off the ground and climb up. But such a heavy body is not so easy to lift!
After about an hour of trying, the elephants decided to join forces. When the male started to push off, his girlfriend pushed him from behind with her head. And finally, the elephant was at the top. It worked!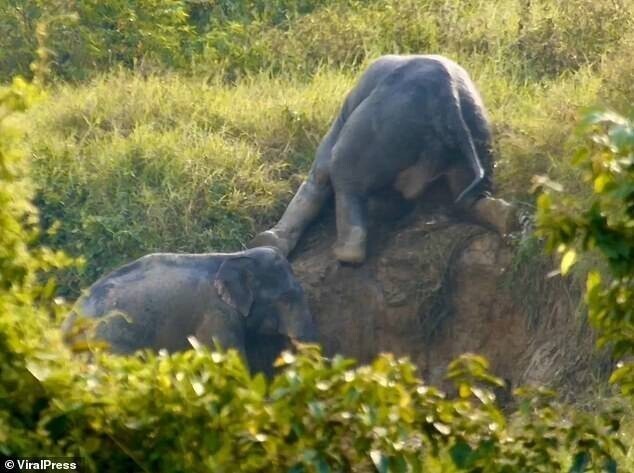 Then it was the turn of the female, who decided to climb up using the male's technique. He helped her up with his trunk. And she was also at the top – the team spirit worked! "I watched them for about an hour. It's amazing how they helped each other and communicated, as if agreeing on how best to get out of the ditch," said an eyewitness.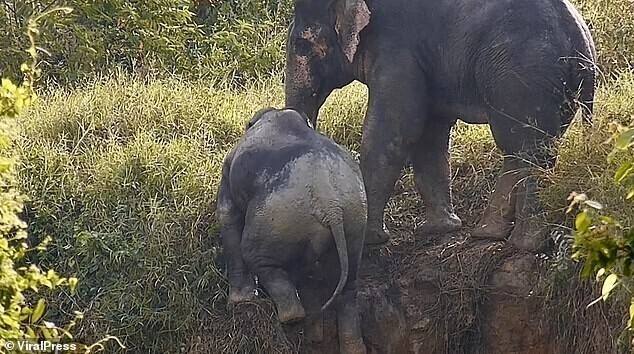 And here is the video: