Besides being a famous brand and something many generations grew up with, Quaker Oats decided to discontinue the production of "Aunt Jemima" in light of the Black Lives Matter movement.
As expected, this decision wasn't embraced by the customers and all those people who had started their days with the ready-mix of pancake flour for many years.
Larnell Evans Sr., a Marine Corps veteran, who claims to be the great-grandson of Anna Short Harrington, accused the corporation of trying to erase slavery after profiting off of it for years.
"The racism they talk about, using images from slavery, that comes from the other side — white people. This company profits off images of our slavery. And their answer is to erase my great-grandmother's history. A black female. … It hurts."
Harrington became the face of "Aunt Jemima" following the sudden passing of Nancy Green, who was hired to serve pancakes at the Chicago's World's Fair in 1893, the first time the "Aunt Jemima" brand name was used.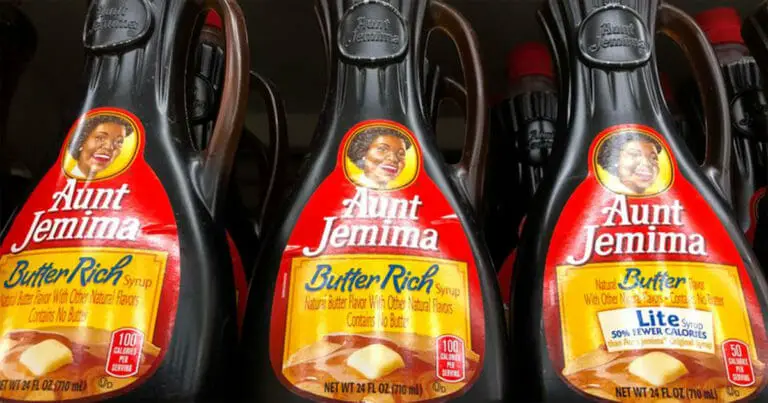 Green was a woman born into slavery, a fact the company failed to share. Instead, Quaker described her as a "storyteller, cook, and missionary worker."
Harrington stepped into the role in 1935, after a Quaker Oats representative saw her serving pancakes at the New York State Fair and decided to make her "Aunt Jemima."
Evans said: "She worked for that Quaker Oats for 20 years. She traveled all the way around the United States and Canada making pancakes as Aunt Jemima for them.
"This woman served all those people, and it was after slavery. She worked as Aunt Jemima. That was her job. … How do you think I feel as a black man sitting here telling you about my family history they're trying to erase?"
Now as the brand would be retired for good, Evans showed his dissatisfaction with the corporation, claiming they've been able to profit off of a racial stereotype before simply moving on when it became convenient.
"How many white people were raised looking at characters like Aunt Jemima at breakfast every morning? How many white corporations made all the profits, and didn't give us a dime?" he said.
"They're just going to erase history like it didn't happen? … They're not going to give us nothing? What gives them the right?"
What are your thoughts on this?
Please SHARE this article with your family and friends on Facebook.
Bored Daddy
Love and Peace