A couple from Lithuania, Mantas and Rasa, moved to Thailand after the death of their beloved pet. The guys decided that they could cope with grief by taking care of other quadrupeds, and sheltered 15 stray dogs in their house. Now they live on the Thai island of Koh Kood, and do not dream of another life!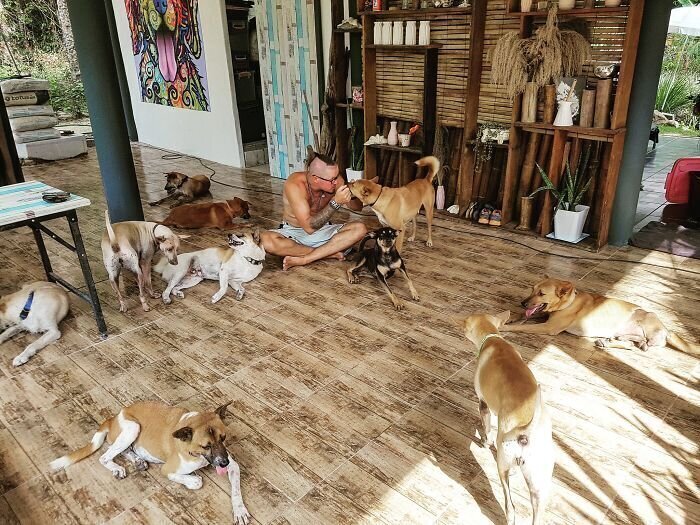 Mantas and Rasa moved to the Thai island of Koh Kood from Lithuania six years ago. Trying to somehow cope with the loss of a pet — a 10-year-old dog named Aibo — they decided to help homeless dogs. There were a lot of them on the island. Many of them were sick and wounded, and there are no veterinarians in the district. First, the guy and the girl took one stray dog -Zuika.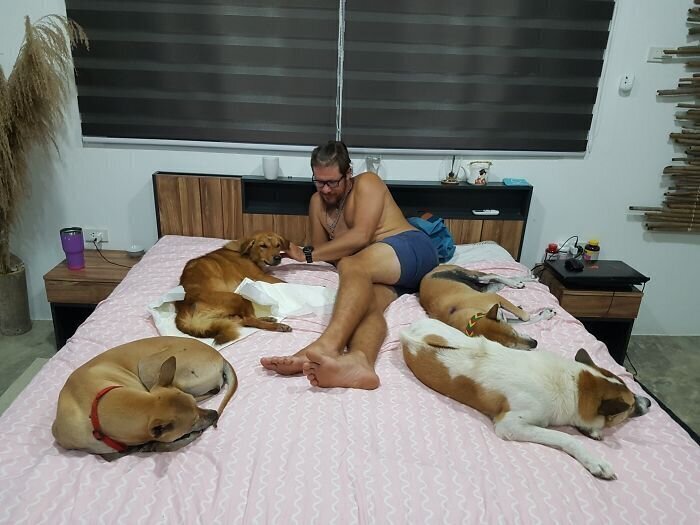 Then, their dog family started to grow. At the same time, they went to their native Lithuania and took another dog, Rudis, with them. Now the guys have 15 stray dogs:
"At the moment we have 15 stray dogs: two blind, four with disabilities. Each of them has its own story. Someone was saved from death, someone is sick or paralyzed,» says Mantas.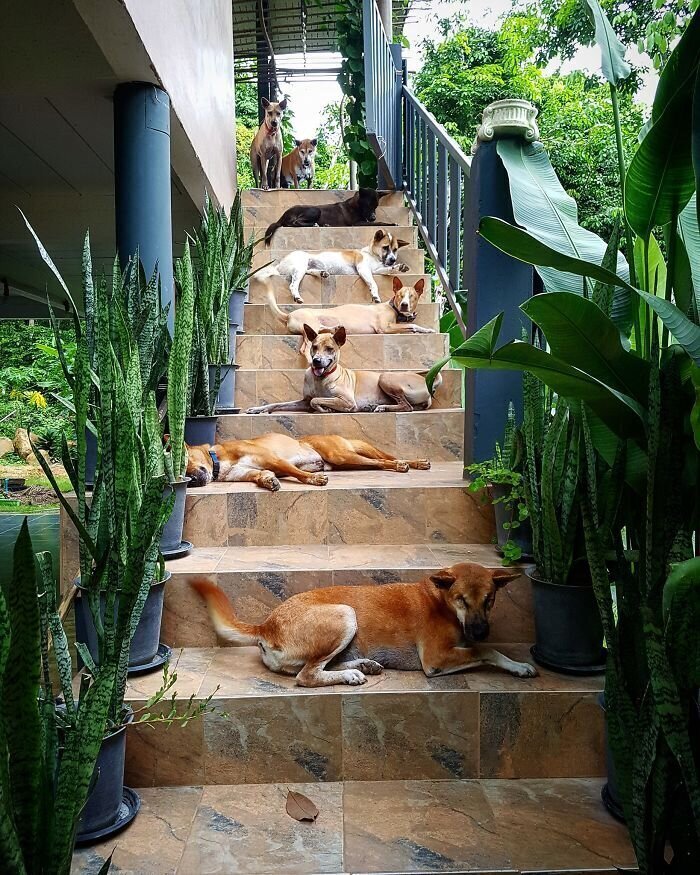 Since many dogs are sick, and there are no veterinarians on the island, the couple treats many dogs on their own. Taking care of such a large dog family is certainly not always easy. They have to spend a lot of money on food and medicine. The guys say that they had to change several houses because the landlords refused to accept so many animals.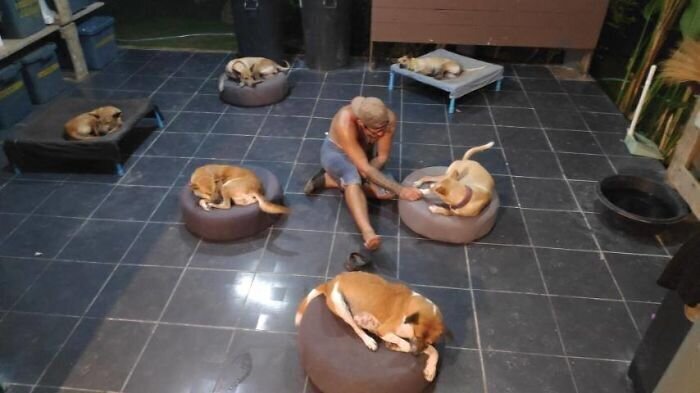 However, the couple is not going to stop there. To help as many animals as possible, the couple organized a Facebook group Sabai Dog Koh Kood. There they search for stray dogs, help them, try to find owners, and ask for financial support from users.