The East coast of Australia has been engulfed by devastating wildfires. More than ten thousand square kilometers of forest burned out, endangering the well-being of people and animals living here.
Koalas are especially vulnerable to fire, which, out of fear, begin to climb trees – right where it is hottest during a fire. It is assumed that about 350 koalas living in their natural environment have already died as a result of the fires.
Toni Dougherty was near Port Macquarie when she noticed a koala trying to cross the road – and everything was on fire around it.
"I immediately realized that I would have to wrap it with something. I decided to wrap it with my own shirt, which I took off while running to the trees. I took it out of the fire, and it was so scary, it burned so much," says Tony.
The video shows how this woman risks her own life in order to get a crying koala out of the fire. She told reporters that she was simply obliged to help an animal in distress.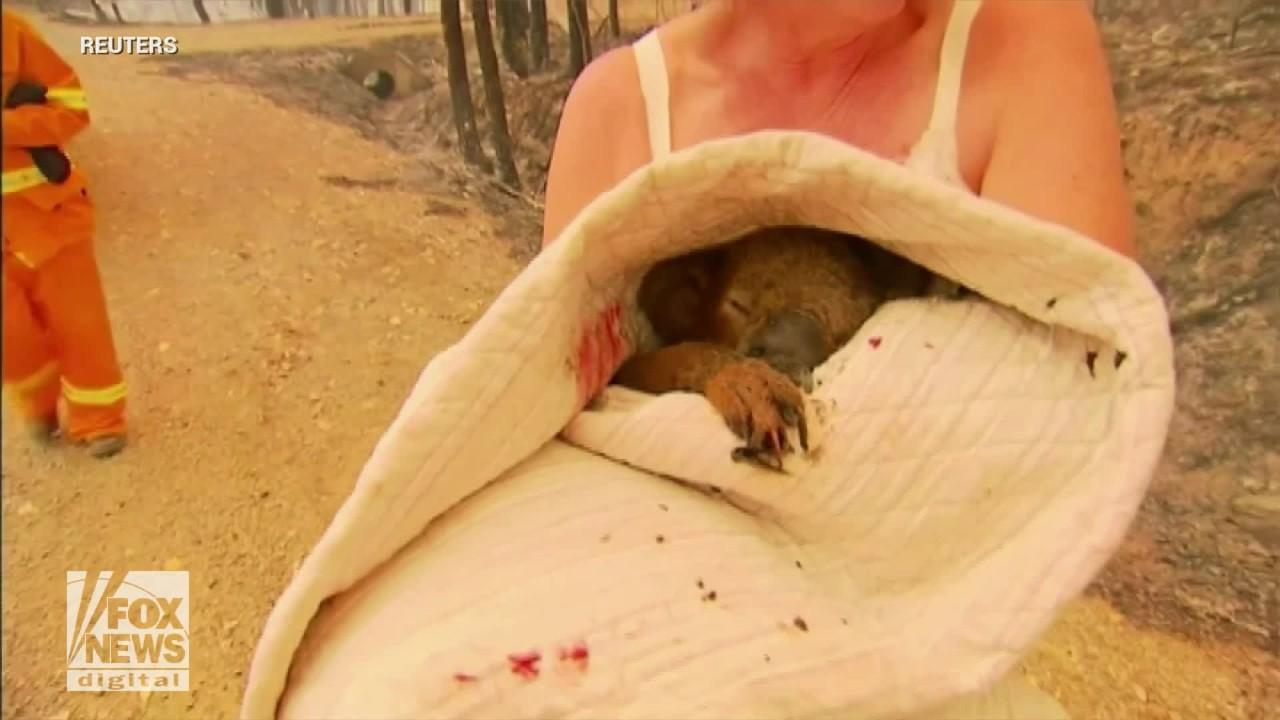 Treatment of koalas is not cheap, and therefore the Port Macquarie Hospital has created a project to collect donations on GoFundMe. The collected funds are spent on the creation of automatic drinkers, which are placed in burnt forests to provide wild animals with the water they need to survive.
Initially, it was planned to raise only $25,000 through GoFundMe. The results, however, far exceeded expectations. More than one million were collected. It's nice to realize that people care so much about koalas. They are ready not only to pull them out of the fire with their own hands, but even to donate money to provide these animals with the water they need.