This young man is really quite sincerely beaming with joy, staying next to his fluffy Goldendoodle dogs.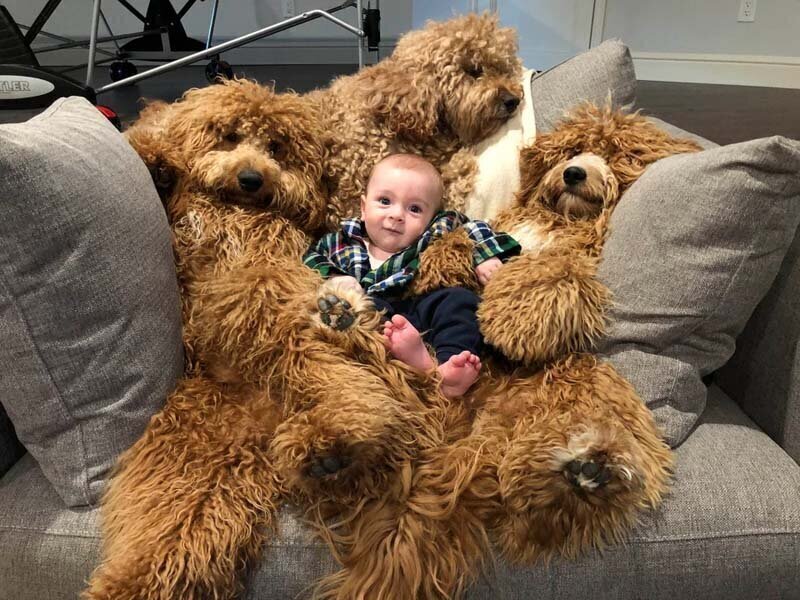 6-month-old Theo regularly poses with his beloved pets, which are a cross between a golden retriever and a poodle.
The boy's mom Jessica even has an Instagram page dedicated to her 6-year-old dog Samson.
Jessica also has two more dogs of the same breed – Charley and Shea. Both are from the same litter and they are only one year old.
Her son Theo has developed an absolutely incredible connection with puppies. He can't imagine his life without playing with them.
"It's amazing to see Theo's relationship with dogs developing," the baby's mother said. —In the last month or so, Theo started stroking and scratching them. In addition, he became more aware of their presence. People always joke that Theo might think he's a dog too!"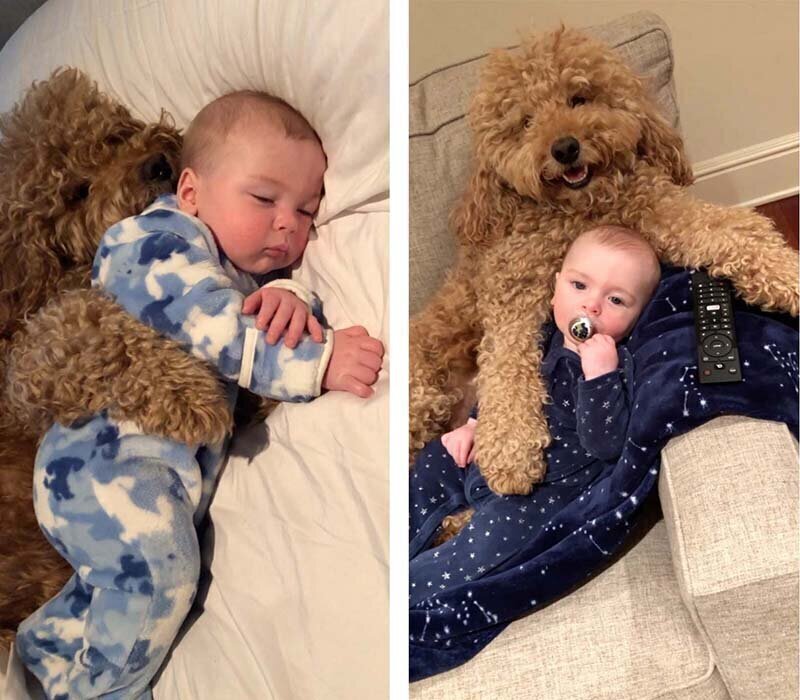 "I sincerely believe that from the very beginning he felt the presence of dogs, which had a calming effect on him. When he was only one week old, I placed him in the middle between them, he shone from it. He is a very calm and balanced child. Obviously, in part it's just genetics and his character.But actually, I think dogs were involved, too."